Parts order
ORIGINAL SPARE PARTS FROM JAPAN
Shop online for car parts directly from Japan with Yaharu.com. We offer Japanese tyres and rims, engines, transmissions, electrical, suspension and body parts from Japanese online shops available for worldwide delivery.

How to buy car parts from Japan
1. Find the auto parts number and check if it is in stock by using our search form.
2. Check the order details including the price, how many parts you need and confirm your order.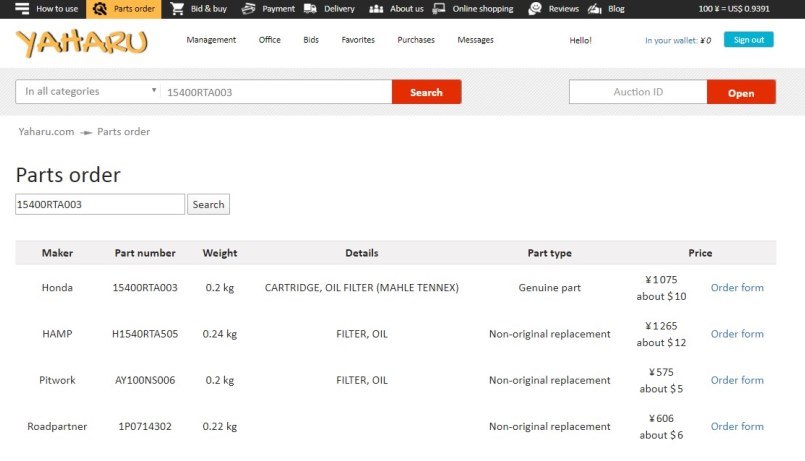 3. Wait for our confirmation and pay for the order.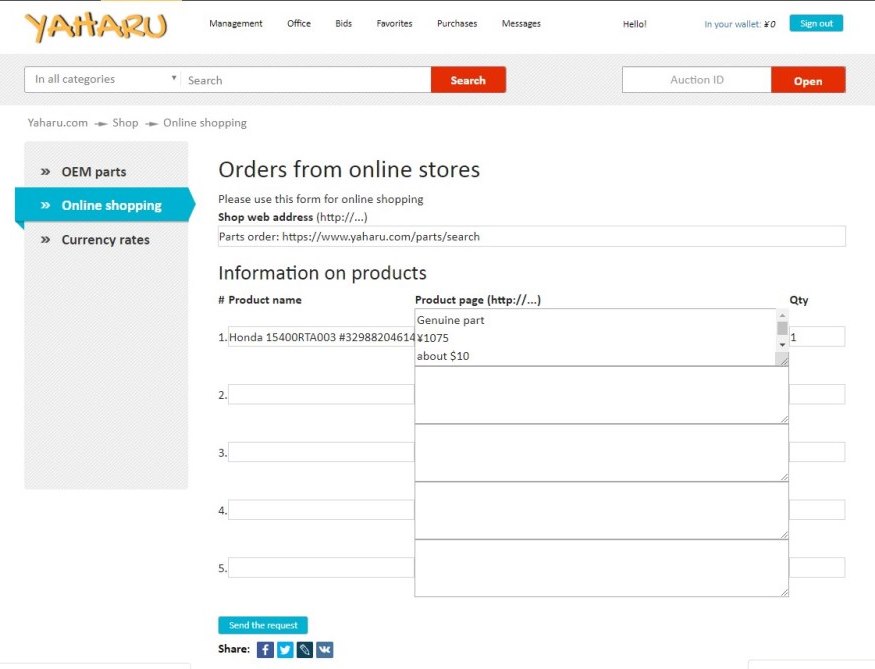 4. After your order is delivered to our ware house in Japan, we ship to you by air or sea.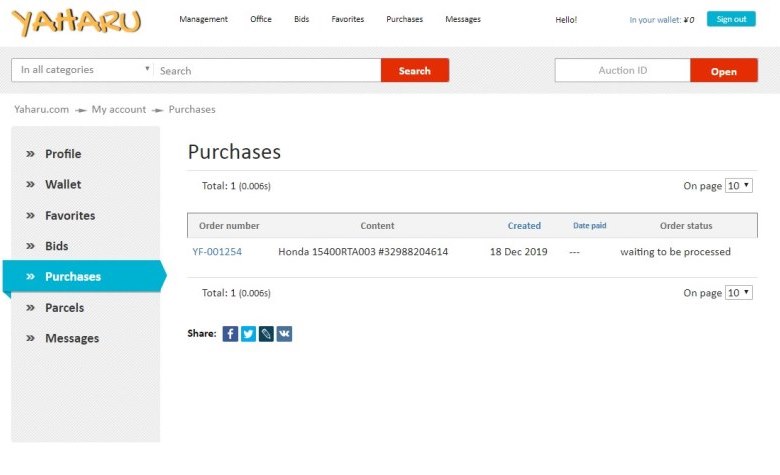 5. For more details on how to order car parts
check out
this article.