How to buy a motorbike from Japan
29.01.2020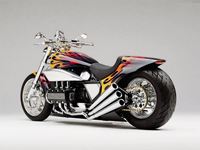 Japan offers a wide range of motorcycles, world-known for their exceptional quality. They are popular among buyers from all over the world. And if you put your eye on a motorcycle from Japan, make sure to check out our guide that will help you avoid any problems.
Step 1.
And if you are looking for a Japanese motorcycle, we recommend you to start with looking through the auction offers. You can check out used as well brand new motorcycles available for sale on Japanese auctions here.
Before making a bid, we advise that you check the delivery cost from Japan to your place. Here are a few details how to do this. The delivery is done in two steps:
1. Delivery across Japan (from the seller to our warehouse in Toyama). To find out how much you will have to pay, it is better to ask the seller (if the delivery fee is not mentioned in the lot description). You can ask a question via the contact form on the lot's page.
Some sellers offer a customer pick-up option. In this case, we pick up your motorcycle. Therefore, when you see this option, please contact our team for details.
2. International delivery and a customs fee. We ship motorcycles in a shipping container. Motorcycles are packed in the wooden carcass. Shipping in a container allows avoiding extra charges (comparing with shipping on board). And the table below will help you calculate the customs fee:
| | |
| --- | --- |
| Size of engine | Charge per 1 kg |
| Up to 99 cc | 500 JPY |
| From 99 to 250 cc | 550 JPY |
| From 250 to 700 cc | 600 JPY |
| From 700 cc | 650 JPY |
Step 2.
After you get the information on how much you will have to pay for delivery and other lot's details, it is time to make a bid. To learn how to make a bid and get the tips on how to win an auction, check out these articles: How to bid and How
to win an auction.
Buying a Japanese motorcycle on Yahoo Japan Auction with Yaharu.com
As you may have already noticed, most of Japanese seller do not provide international delivery. And this is when we happy to happy to help you. We buy and ship Japanese products to your address. With Yaharu, buying a motorcycle from Japan is as smooth and safe as possible.