How and why to buy vinyl records from Japan
18.03.2020
Japan is renowned for a plethora of great record stores, which gained this country the status of an audiophile's dream. Here in Japan, many collectors have over years been buying up music records of all styles and now you can find some hidden treasures and lost rare gems from their collections online.
Another reason why music fans from all over the world hunt for Japanese records is their quality. Japanese collectors do look after their records. Besides, local records have often been made of heavy virgin vinyl of the finest quality that makes them perfectly quiet and their covers are tougher and thicker, that helps them not to get creased and roughed up so much.
An additional bonus is a lot of Japanese editions have been released with unique covers or covers that are different from the original ones.
Buying vinyl records from Yahoo Japan Auctions
Now let's see how you can buy Japanese records on our website. Everything is very simple. All that you need is to go to our home page and on the left side menu you will see different categories. Click the Music category:
Next, click one of the styles you are interested in and start browsing or enter the keyword in the search bar: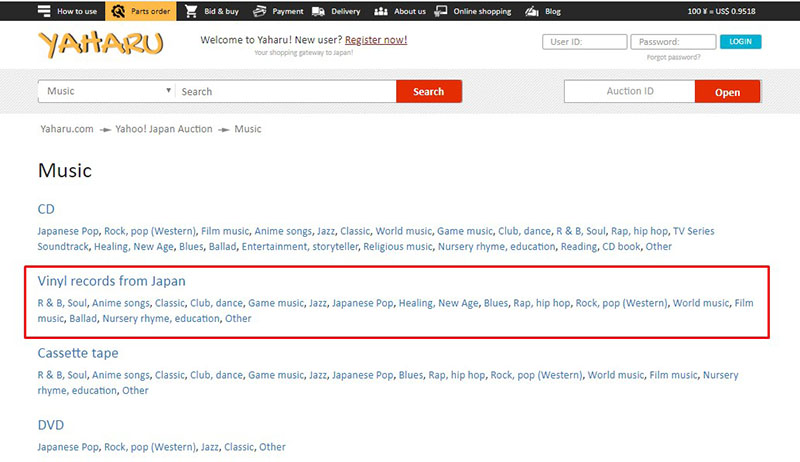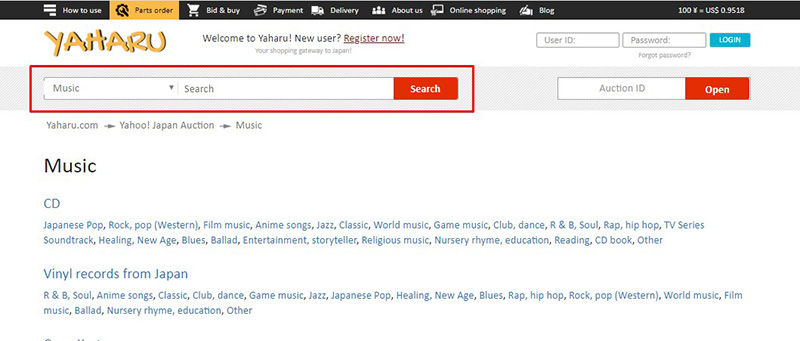 You can also use different filters (the price range, types of sellers, used or brand new records and etc) that will help you optimize your search results:
After you find what you have been looking for, carefully look through all the information in the description, including the state of the record.
Here is an example of the Japan edition of Bob Dylan's Bringing it all back home lot:
After you check all the details, it is time to make a bid. Check out this link to learn how to bid on our website.
Delivery
All the records delivered to our warehouse in Japan are carefully packed and we usually ship our clients' purchased records without re-packing to ensure you that your records come to you safe, without a scratch.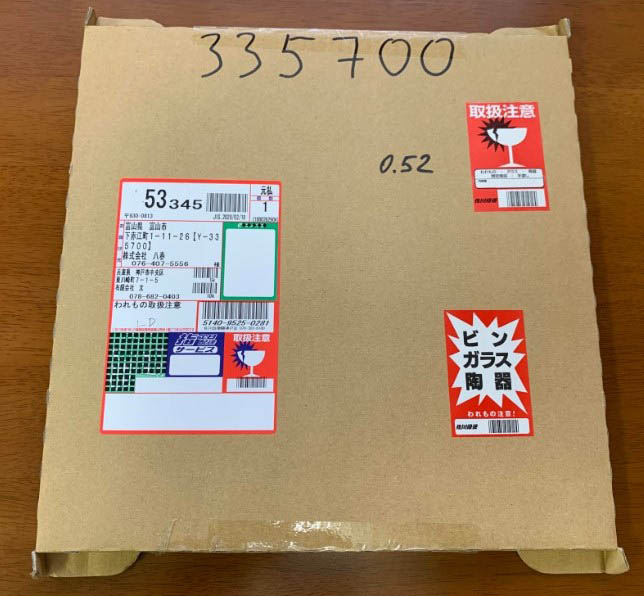 On our website, you can choose different shipping options. But we recommend you consider the ePacket service. They offer the best price for small packages which makes it perfect for shipping vinyl records considering their size. In addition, it is the fastest delivery service in Japan and all parcels are shipped by airmail.
Why to shop for vinyl records from Japan with Yaharu.com
Whether you are an experienced record collector seeking for something unique and rare or a beginning music lover, Japanese auctions are a great way to enrich or start your own record collection. And Yaharu.com will ensure you that your shopping experience is as smooth and fast as possible.
Shopping from Japan with Yaharu.com is all about quality and complete safety:
Proxy bidding service in English with minimum fees;
Personal warehouse in Japan;
High-quality packaging;
Fast and safe delivery worldwide.
With our team you can shop for the best vinyl record deals from Japan right from your home, no matter what country you live in.