Closed search on Yahoo Japan Auctions and how to use it
29.01.2020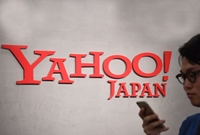 Yahoo Japan Auctions, the largest Japanese bidding platform, is constantly growing and developing. There are more and more new options launched on the website, and some of them can be very useful to our customers. One of such options is the "Closed Search" or 終了したオークション (completed auctions), which provides statistics on lots sold on Yahoo Japan Auctions. Closed search shows all the closed auctions, except those auctions that were closed without bidding within 120 days. In this article, we will show you how you can use this option.
How to use Close search
It is very simple. All you need to do is to enter the item you are interested in in the search form:

The search results show what lots related to your search query were sold within 10 days. Here is an example with one of the most popular search queries on our website - ジャンク (junk, used goods)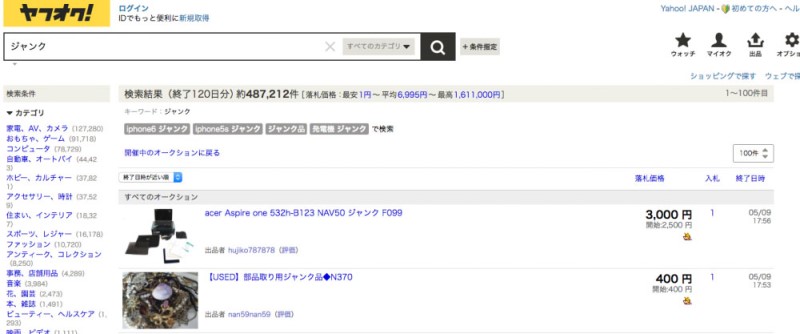 RB26DETT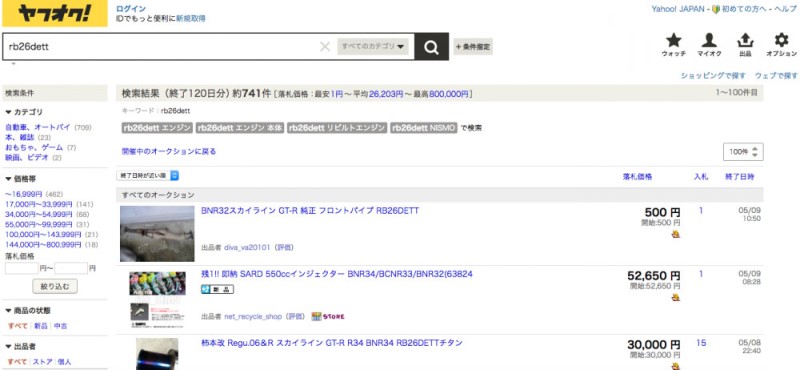 Daiwa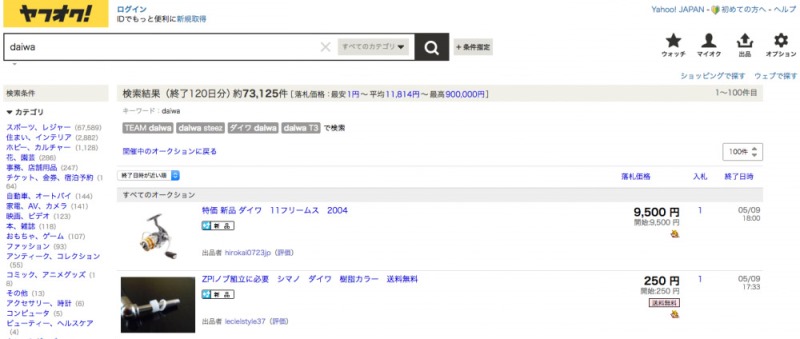 There are search filters that will help you save time search for the right goods. You can also choose how many search results will be displayed on the page (from 20 to 100).
You can choose the category of auctions so that lots from this category will be displayed (1), the price range (2), new or used items (3), the seller – a shop or individual (4).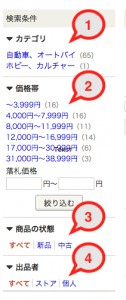 You can also search by price, number of bids, and when the auction is completed.
The automatic search suggests the most popular search queries which are relevant to your current query.

The website offers the advanced search option, where you can set search parameters to show more precise search results. When clicking the auction link, you can visit the auction page to see the details:
• When the auction started
• When the auction was closed
• The start price of the lot
• Photos of the lot
The closed search tool can help you determine the size of a bid and an approximate final price of the lot. If you have any other questions on how to use the Closed search, please feel free to contact our support team.