Shopping from Japan made easy by using Yaharu.com
25.07.2019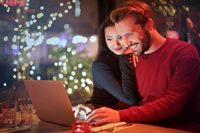 Many believe that buying things from Japan is hard and time consuming. But still, many look for the possibility to get interesting and authentic goods that the Nippon country has to offer.
Yaharu.com has made shopping from Japan possible and easy. Here are the few steps to follow and find your desired items in a moment!
How to buy from Yaharu.com
Step 1: Registration
Register on our website and get a username and a password. This operation is done only once and it won't take much of your time.
Step 2. Top up your wallet balance
Top up your wallet balance with an amount sufficient for your purposes.
Step 3. Bidding
Find the item and place a bid. The amount required will be immediately reserved from your account.
Step 4. If your bid won (or lost)
If your bid wins and you get an item, our managers in Japan contact the seller, inform him on the address of the warehouse, where goods should be delivered, and transfer money.
Once the product arrives at our warehouse in Japan, we will calculate and let you know the final price for an item without shipping costs to your country. Our manager creates an order for that price with all the details you may need to know. The previously acquired reservation for the sum on your account is released, and the sum equivalent to a precise price of the item is withdrawn from your account.
If you lost a bid, the amount reserved on your account will be released within three to five minutes.
Step 5. Formation of parcels
You can control parcel formation at your personal account.
To send you an item, we should process it as a parcel.
If you won several items you can send them in a single parcel. Sending items in a single parcel is cheaper.
Specify items in the parcel. Chose delivery service and specify the address to which the package has to be delivered. As soon as we collect your package and scale it, we will let you know the exact cost of transportation. This amount will be withdrawn from your account if there is enough funds, and the parcel will be sent by a delivery service you've chosen.
Step 6. Parcel delivery and funds withdrawal from the account
Courier delivers the parcel to the address you provided. You can withdraw remaining funds from your account with a method you originally used to fund the account.
You can read this article on our website as well, here.