Original japanese guitars
01.09.2019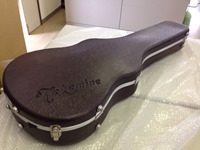 A big favorite for classical guitar players and lovers around the world is of course the Takamine brand.
The company is first of all famed for their steel-string acoustic guitars. They produce high quality products that have found their reputed place in the world market.
Takamine name comes from Mount Takamine located in Nakatsugawa, from the lush and mountainous Gifu prefecture. Not far from the city is the beautiful mountain Ena, which offers amazing views of the surroundings and is a famous trekking site.
As with the beauty of its name's origin, Takamine encompasses the culture and tradition in all their design, creating fine pieces of classical instruments.
But why buy it through our website? Simple, because Yahoo! Auctions gives you the broadest choice of offers for used and new Takamine guitars you can buy from at a deal.